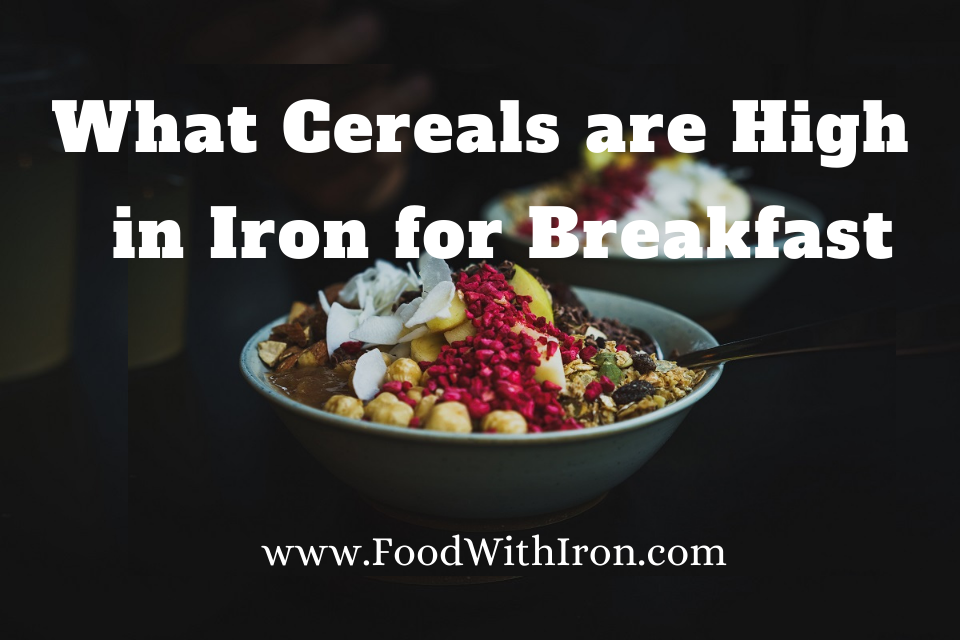 If you have ever been wondering about the cereals high in iron and you wish to know which ones you should look to in order to improve your iron levels, or which ones to avoid to decrease your iron levels, then you have come to the right place. Here, we are going to talk you through exactly what it is that makes breakfast cereals high in iron, as well as bringing you a top five list of breakfast cereals high in iron. So let's get to it.
What Breakfast Cereals are High in Iron?
Now when it comes to determining what types of breakfast cereals are high in iron, it is worth noting some of the ingredients which are going to boost the iron levels of your cereals. When you head to the supermarket to do your weekly shop, make sure that you take the time to look through what goes into your cereal. An iron-rich cereal will have ingredients such as wheat, oats, corn, and barley, as well as quinoa for those of you on a superfood kick. So take note of the ingredients and let them guide you on your search for the perfect breakfast cereal.
Top 5 List of Cereals High in Iron for Breakfast
So you know what ingredients to look out for in cereals high in iron and now we are going to give you a rundown of our top five list of breakfast cereals high in iron. We hope this helps you to make better breakfast choices.
Cornflakes
First, up for you, we have the classic favourite of many homes across the world, cornflakes. While the iron content is likely to differ slightly from brand to brand, it has been reported that the average one-cup serving of cornflakes will make up 47% of your recommended daily iron allowance. Now that is high.
Wheat Flakes
This is another breakfast cereal that a lot of family homes love, but it is also another breakfast cereal high in iron. According to research, a one-cup serving of wheat flakes can have as much as 8.1 mg of iron in it, which makes up around 102% of your daily recommended iron allowance. Even higher than cornflakes.
Breakfast Oats
Breakfast oats have become very popular in recent years, as the world goes on a health and fitness binge, but many people are not aware of the amount of iron in these oats. If you were to eat just one pack of breakfast oats, it would contain up to 6.3 mg of iron, which is around 77% of your daily recommended iron allowance.
Bran Flakes
Now this one is absolutely huge and puts all of the rest to shame, as eating just one cup of bran flakes will give you as much as 11 mg of iron, which is around 142% of your daily recommended iron allowance. So the next time you reach for the bran flakes, remember this list of breakfast cereals high in iron.
Quinoa
It is fair to say that quinoa is not exactly a breakfast cereal, but with superfoods becoming ever more popular we are seeing more and more people turning to this iron-rich food. However, when you consider the fact that one cup of quinoa is only around 2.8 mg of iron, which is around 15% of your daily recommended iron allowance, it really doesn't sound like much at all.
So there you have it. If you are looking for cereals high in iron, either to enjoy or to avoid, then we hope that our list has helped. Always remember to make sure that you enjoy a healthy balanced diet and get the right amount of exercise to live a long and happy life. Read here more about the iron-rich food recipes with 5 most beneficial for all ages.